The 3 main stages include the Wots Cooking Stage (Inner Bailey), Graeme Kidd Stage (Outer Bailey) and 'The Fire Kitchen'! Each stage hosts different Chef and Producer appearences every day of the festival. The exceptional calibre of guests who appear at the Festival are second to none. We have had the likes of 'The Hairy Bikers', Tom Kerridge, Ashley Palmer Watts to name but a few!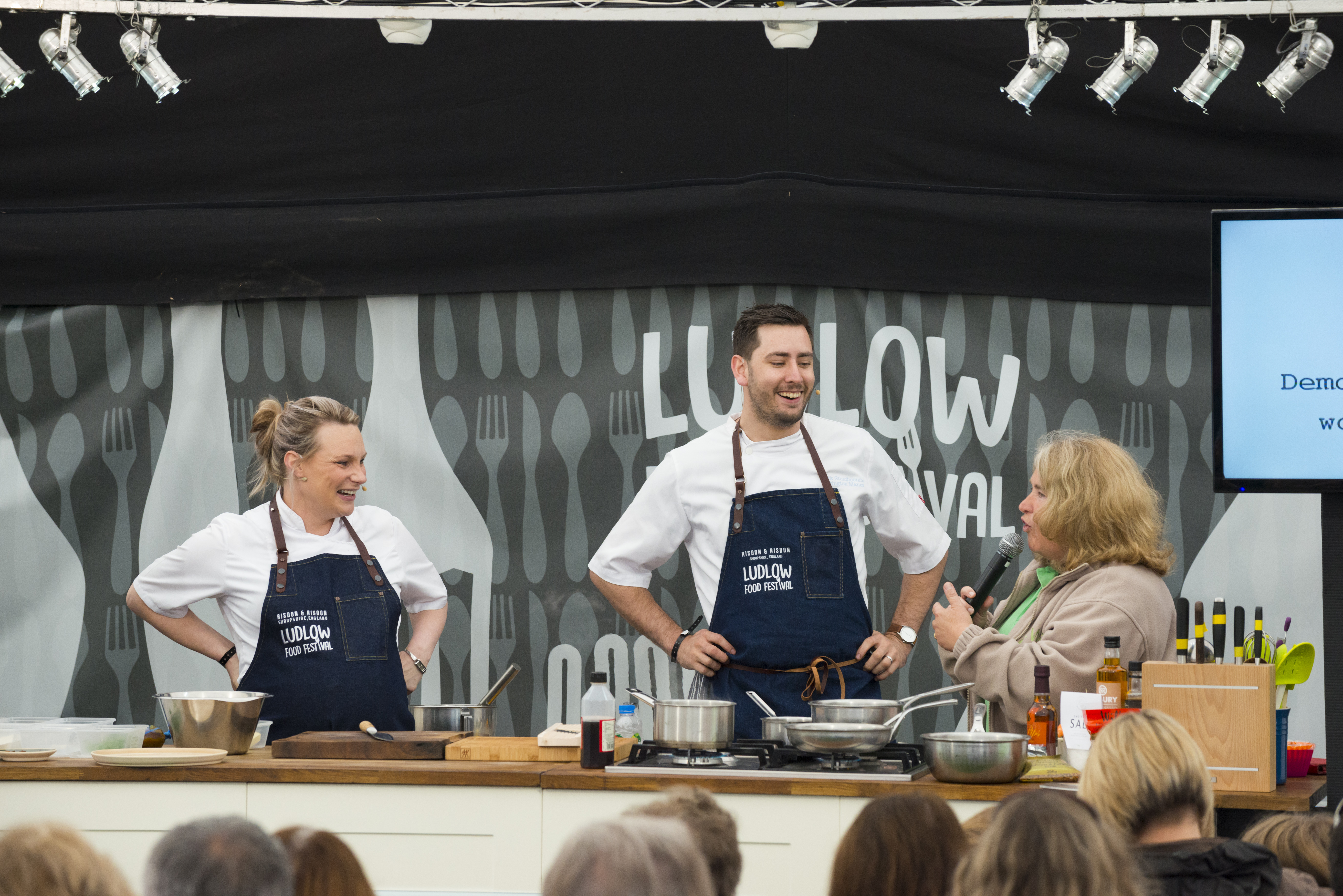 The Fire Kitchen hosts an abundance of 'Live Fire Chefs' throughout the weekend! Watch as they share their skills of slow-roasting, BBQ'ing and much more!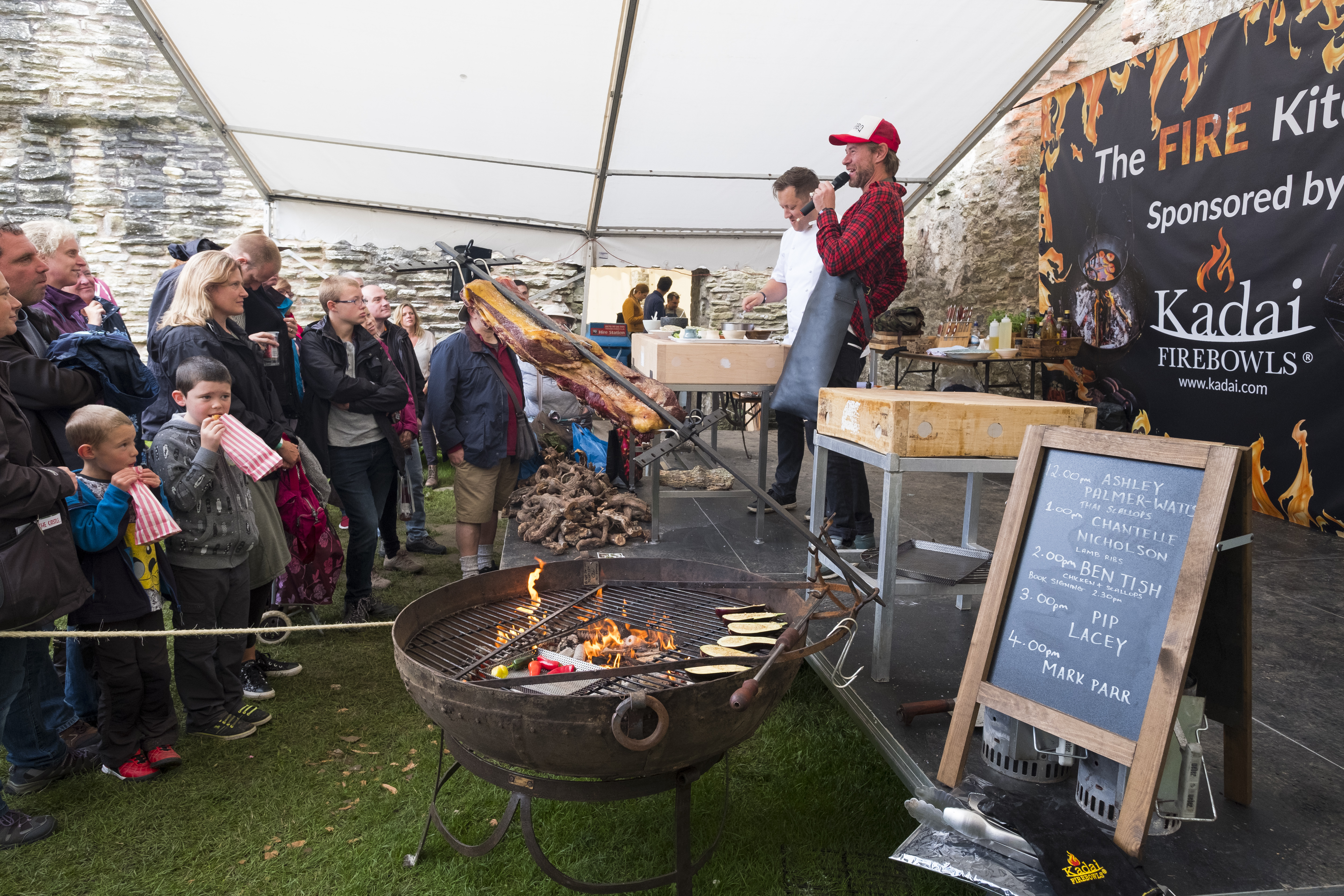 Talks & Tastings - these interactive sessions are your chance to 'meet the producers' as well as sample what they have to offer! From 'seasonal veg' to 'christmas puds', we like to cover it all!
Previous years have also seen the 'Bake In Time' tent with Great British Bake Off Stars appearing to demonstrate their baking skills, the pop-up bookshop from Aardvark books and the 'Seriously...' area tackling the most topical food trends!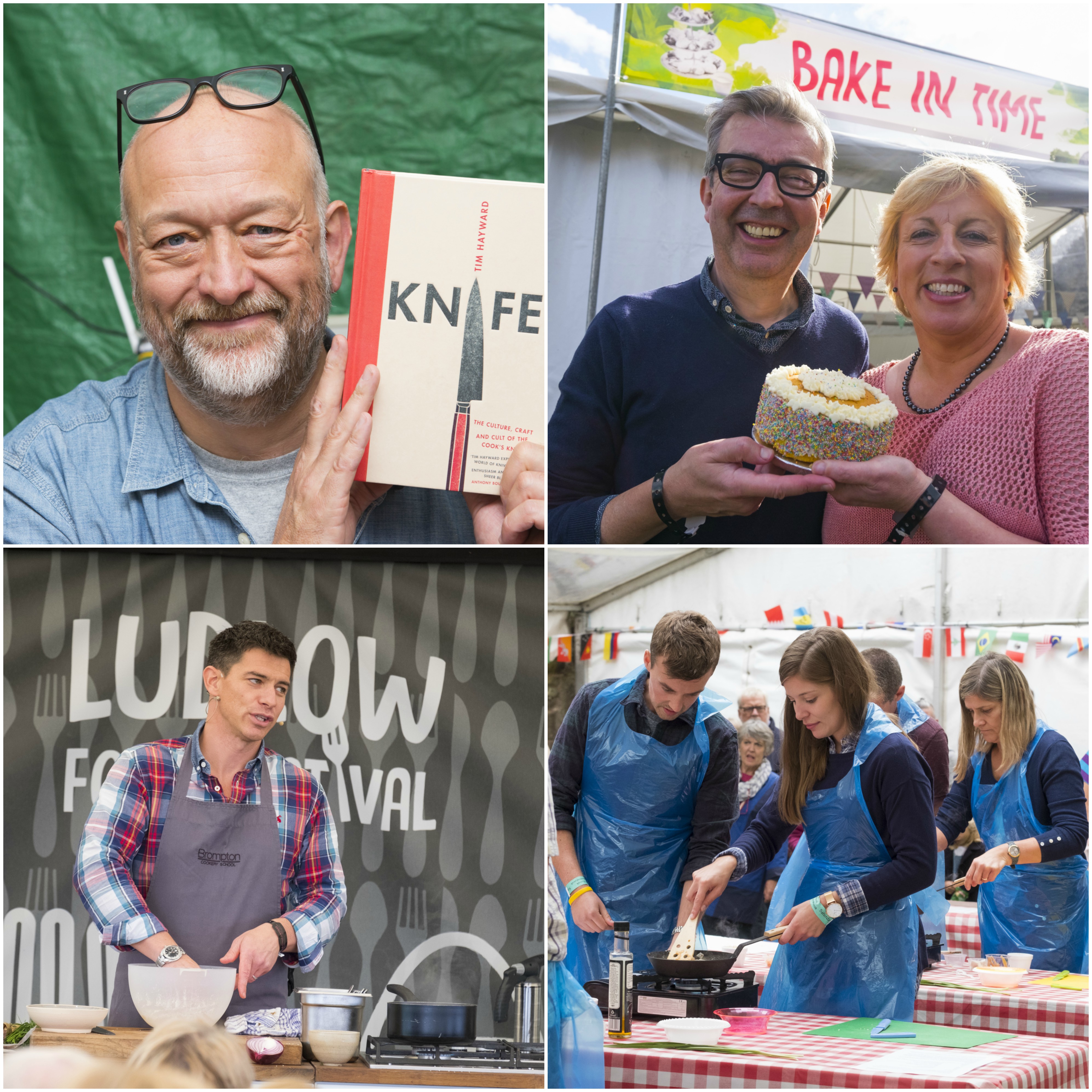 Watch this space for NEW and exciting 'What's On' annoucements later this year!