The line-up for 2018 is spectacular! - keep checking back for more details and make sure you're signed up to our newsletter... but you will be guaranteed talks, demonstrations and tastings across Ludlow's three main stages including the Wots Cooking Stage (Inner Bailey), Graeme Kidd Stage (Outer Bailey) and The Fire Stage (Outer Bailey). Each stage hosts different Chef and Producer appearances every day of the Festival.
This year's line up includes: Wahaca founder Thomasina Miers; gardener Alys Fowler and the London Honey Company's Steve Benbow; Bristol based-chefs and writers Claire Thomson (5 O'Clock Apron) and Romy Gill MBE (Romy's Kitchen); and Observer Food Magazine editor Allan Jenkins. Chefs and food experts from the Marches area include Andy Link from the Riverside Inn at Aymestry – recently awarded Visit England Tourism Pub of the Year - and Karl Martin from the acclaimed Old Downton Lodge.
Other confirmed names include: Brad Carter of Birmingham's Michelin starred Carters of Moseley; award-winning cookery writer Charlotte Pike; James Whetlor of Cabrito Goat; DJ BBQ; Louise Ellis from Nottingham's Michelin starred Restaurant Sat Bains; Elly Curshen from the Pear Café in Bristol; and Lizzy Hughes from Malvern's vegan and vegetarian cookery school, Our Lizzy Cookery School. And that's just for starters!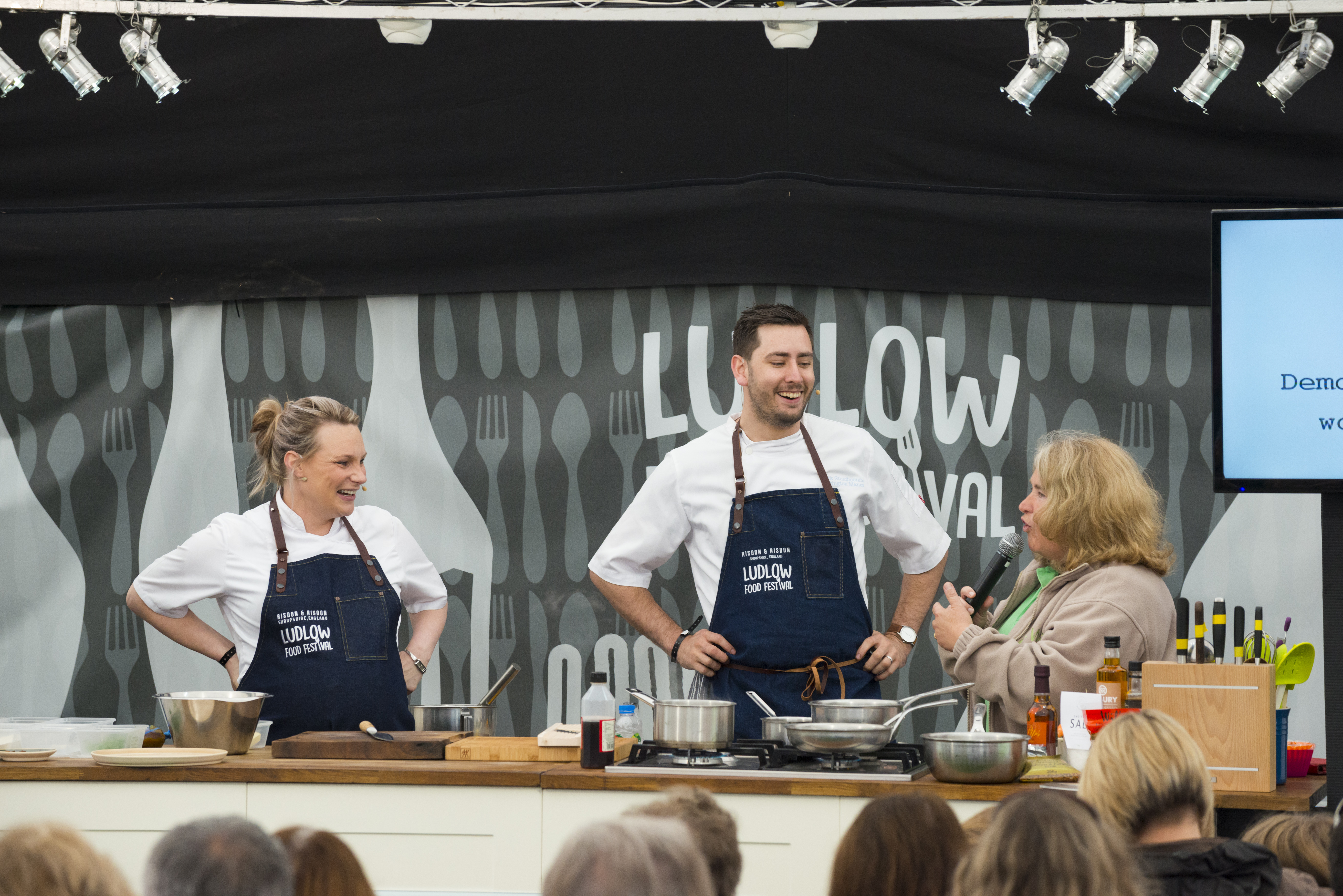 The Fire Kitchen hosted an abundance of 'Live Fire Chefs' throughout the weekend sharing their skills of slow-roasting, BBQ'ing and much more - are back in 2018...with even more exciting fire-based cooking!!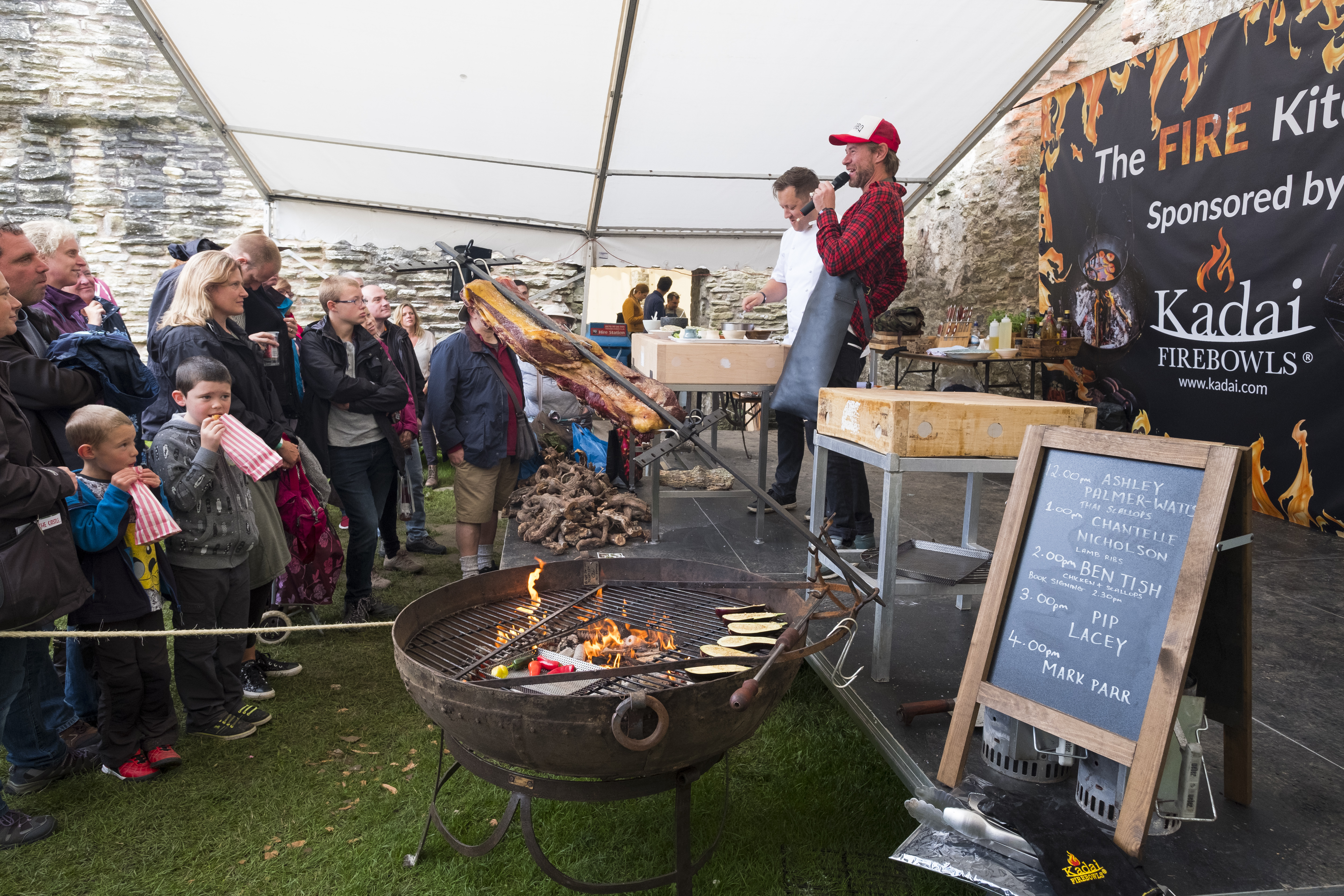 Talks & Tastings - these interactive sessions are your chance to 'meet the producers' as well as sample what they have to offer! From 'seasonal veg' to 'christmas puds', we like to cover it all!
Following the huge success of 'Bake in Time' from last year, we've invited back 3 of the most popular contestants ever to grace the Bake Off 'tent' so once again, you'll be able to get the chance to get up close and personal whilst learning new skills and having fun along the way. Howard Middleton with us Friday and Saturday (demo'ing Sunday), Sandy Docherty all day Saturday and Sunday morning, and Val Stones, Sunday afternoon.

Also, as part of this interactive marquee, 5th Generation Baker Rob Swift will be inviting you to join in with his bakes all three days, and Kath Corfield LOVES her bread! she'll be sharing tips and hints on Friday and Saturday.
The pop-up bookshop, 'Literary' from Aardvark books and the 'Seriously...' area tackling the most topical food trends!